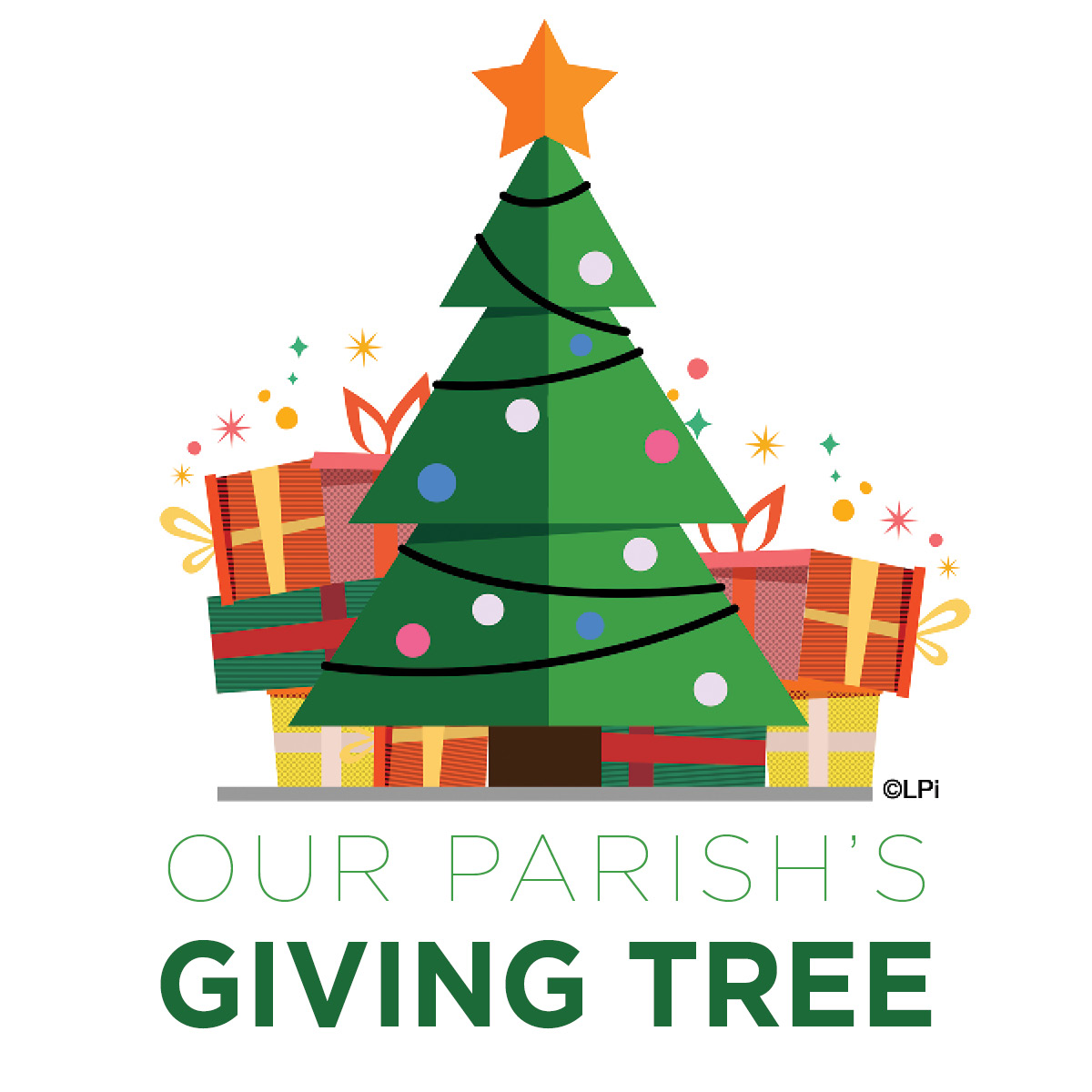 Welcome to Giving Tree 2022! 
Please do not wrap gifts this year!
We are offering many different ways to participate in this year's Giving Tree. 
Please see the information and the links below.
We have decided to continue this year with a modified Christmas Giving Tree. 
Many of the organizations that our tree has benefitted over the years continue to have clients that need assistance.  All of the information on Giving Tree donations will be distributed electronically.
These are the options that are available this year:
In Person shopping…. The

Giving Tree Wish

List

 is available by clicking this link.  Please look at the list of items that are requested and "take a tag" by signing up to supply an item.  All items on the list are to be brand new and are due back to Holy Trinity by Monday, December 12th

.  Please do not gift wrap your donation. Unwrapped items can be dropped off at church on the weekend of December 10th/11th or can be dropped off in person at the Parish Office until Monday, December 12th.  The Parish Office is open Monday thru Friday from 8:30 am to 4:30 pm.
OR
Online Wish List Items

….. Many organizations have published wish lists on Amazon or on local store websites.

 The links are below.

 You can shop online and the item you select and purchase will be shipped directly to the organization that is requesting the item. 

No physical contact is required.  
Please review the following organizations/causes.  You may view the wish list by clicking on the red bold words  "Wish List" that follows each organization's mission statement. 
BirthRight of Lorain County --   Birthright understands the challenges related to unplanned pregnancies and is available to women for as long as they need. They offer love, friendship, and support to women who are pregnant or think they may be pregnant.  Birthright is interdenominational and is not involved in any political activities, or lobbying. Birthright's focus is on loving the mother, reminding her that there is hope and ensuring she is not alone.  Amazon Wish List BirthRight.. (Link not available)
Blessing House  As a faith-based, non-denominational organization, their mission is to help families who are in crisis by providing shelter for children and support for their families.  They believe that those who need help should receive compassionate care, understanding and the guidance they need to address the issues they face.   Amazon Wish List Blessing House
Community Resource Services - Community Resource Services is a responsive, community-based organization whose mission is to diminish the effects of poverty in Avon and Avon Lake. They provide basic needs assistance and individualized resource and referral services in a compassionate and confidential manner.   Walmart Wish List Community Resource Services
Our Lady of the Wayside - Our Lady of the Wayside enriches the lives of individuals who have developmental disabilities and intellectual challenges. They provide individuals and their families pathways to healthy and productive personal growth through professional care, support and guidance. Amazon Wish List Our Lady of the Wayside
The deadline to order gift items will be displayed on the individual wishlists.  Thank you for your generosity and support.